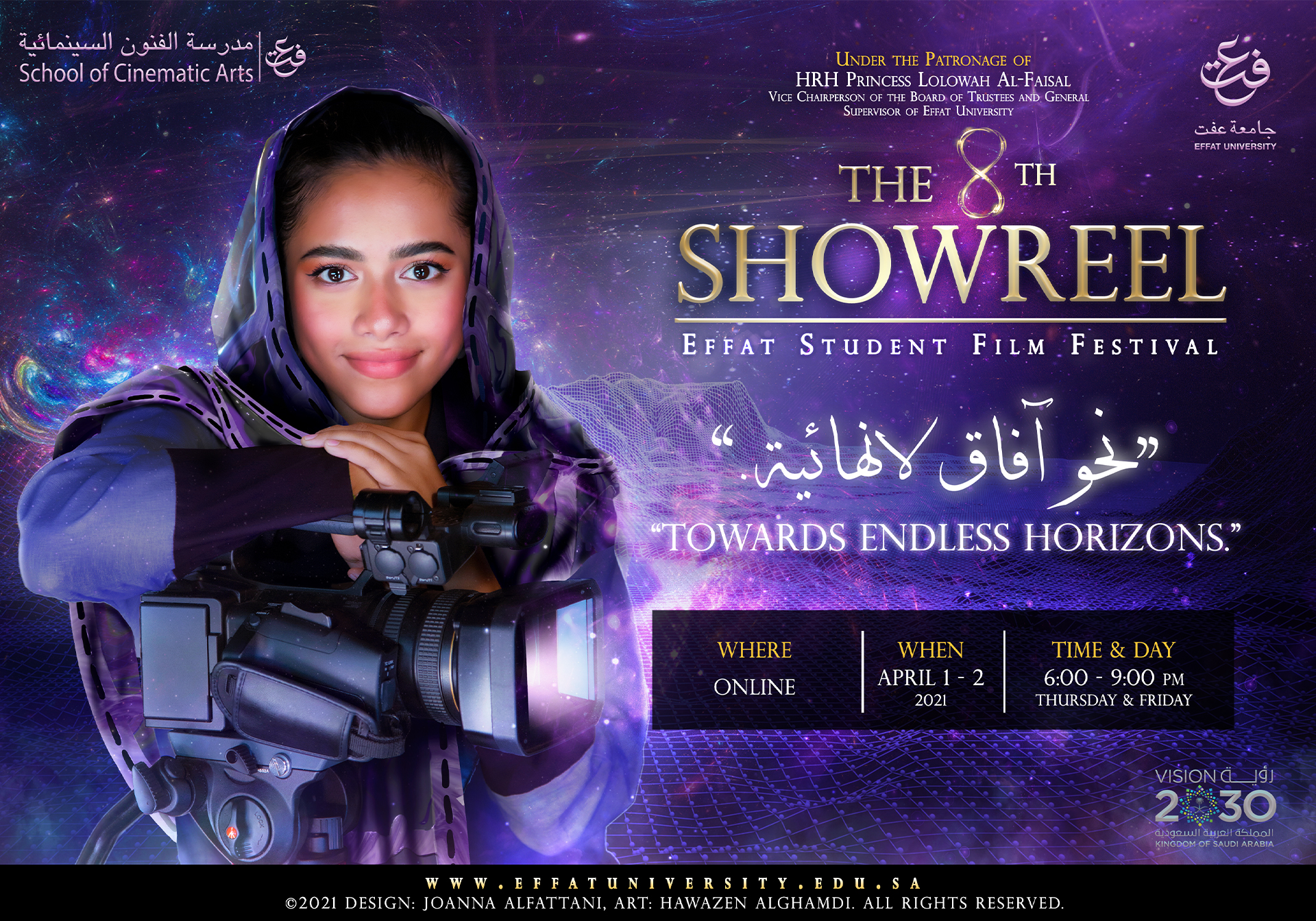 Youth Empowerment
Since its first edition back in 2014, the main mission of the SHOWREEL (Effat Students Film Festival) was to support young filmmakers in their first steps in building their career; until today, The School of Cinematic Arts is still working closely with all concerned parties to empower youth in cinema.

To achieve those objectives, The School of Cinematic Arts built strong collaborations with different national and international entities, such Governmental and Non-governmental organizations, international festivals, private associations, and others.​
Public Screening ​
The School of Cinematic Arts​ organizes at the end of every academic semester, a screening for the Audio Visual and Film graduates, to experience with their families and friends the excitement of the first screening of their films and to celebrate their success.
The 5th VDP Showreel
The 6th VDP Showreel
History of Cinema in the Kingdom